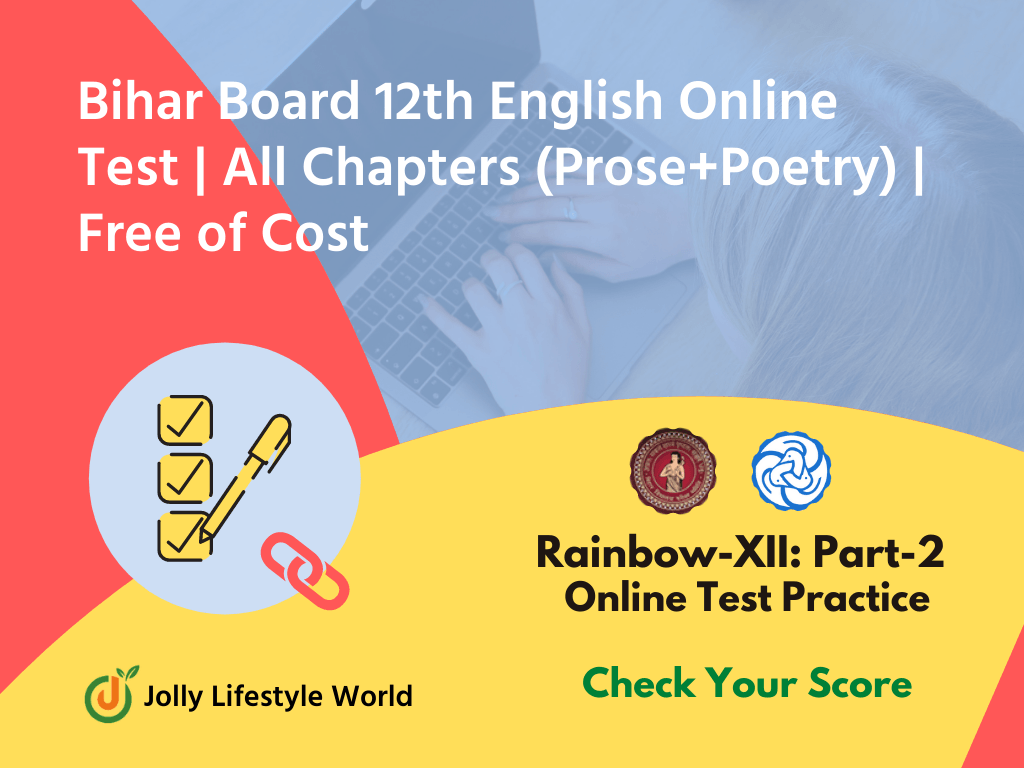 Analysis of your ability of Bihar Board 12th English Online Test | English 100 Marks(All Chapters) | Practice More & More Online & View Score
Do you want to revise your 12th English Objectives then just open this post and start taking the online tests from your mobile, tablets or laptops?
After taking an online test, you can check your score immediately & can also see a summary of all scores of all students.
o, what are you waiting for…? Click on the post and start taking an online test of Bihar Board > Class 12 > English 100 Marks > Rainbow-XII: Part-2 > Prose & Poetry (All Chapters)
Best of Luck!